SONS OF ETL FOUNDERS' COMPLETE MANAGEMENT BUYOUT.
10th Feb 2020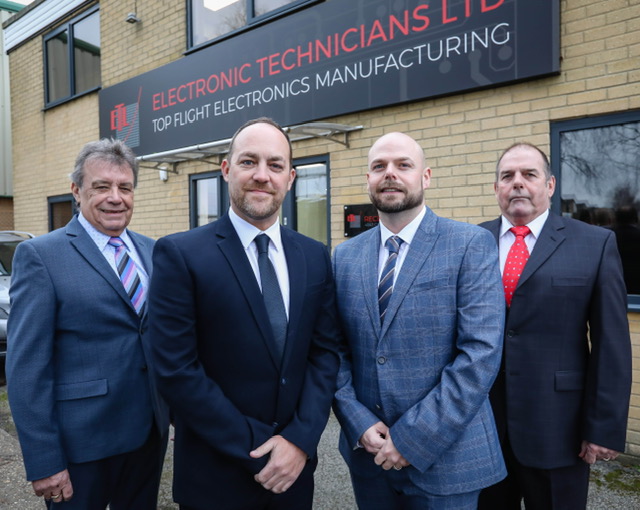 Sons of ETL founders' complete management buyout.
We would like to take this opportunity to share the excellent news that Electronic Technicians Ltd (ETL) has been acquired in a management buyout with a difference.
For our company, which was established in 1984, has been sold by founders Ken Crook and Pip Arnold – to their sons.
Managing Director Stuart Crook and Sales Director James Arnold are now at the helm of our multi-million-pound turnover company which boasts national and international customers.